Haringey's communities are being urged to have their say as the council begins the work of making budget decisions for the coming three years.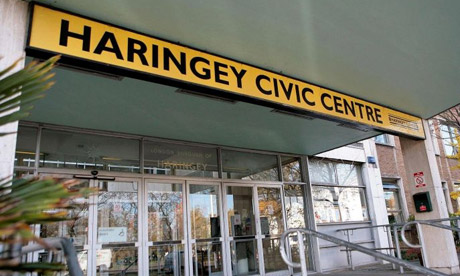 The council is committed to working with local communities to create a more equal borough where the ambitions and aspirations of all residents are supported.
But government cuts have led to more than £100million being taken from the council's budget during the past four years. And with a further £70million set to be cut during the next three years, there are some very tough decisions to be made.
Through its Investing in Our Tomorrow conversation, the council is calling on local people to share their views on the borough; what they value most about living and working in Haringey; where funding should be prioritised; which services matter most, and how the council and the community can work together to improve Haringey.
The council has teamed up with HAVCO (Haringey Association of Voluntary and Community Organisations) to run an online survey, road shows and public sessions where people will be able to have their say on:
Supporting children and families to thrive
Enabling adults to live longer and healthier lives
Cleaner, greener, safer streets and public spaces
Better housing and stronger communities
Promoting economic growth
Cllr Jason Arthur, Cabinet Member for Resources and Culture, said: "There's no hiding from the fact that we're facing some very difficult decisions. The role of the council will have to evolve and we won't be able to continue to offer all the same services as we do now.
"However, despite the serious challenges ahead, we're clear that we're not prepared to simply sit back and manage decline. Instead we want to find a way of empowering our communities so that together we can continue to make Haringey better.
"We remain committed to supporting families and children; creating safer and healthier neighbourhoods; supporting our economy, and delivering better housing.
"Through the Investing in Our Tomorrow conversation, we hope to see local people sharing their thoughts and priorities with us, and thinking about how they might be able to play their part in meeting the challenges ahead and shaping a better future for Haringey."
Residents can complete the online survey at www.haringey.gov.uk/ourtomorrow, contribute at area forum meetings or come along to any of the road show sessions, which start from September 23.